Computer monitors with extremely low electromagnetic emissions
Version 2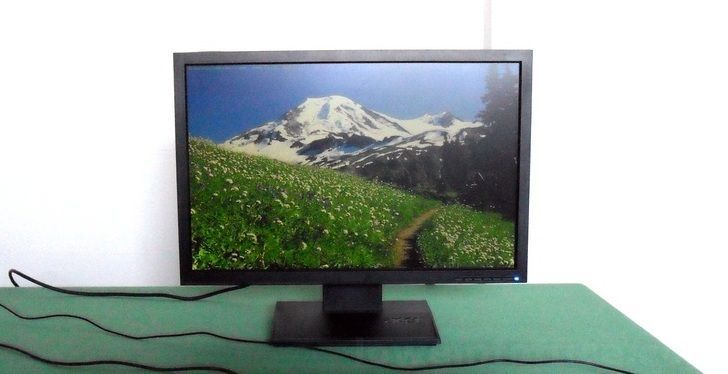 This is the second version of our modified LCD monitor with lower electromagnetic emissions than commercial products.
This was a 19" 1440 x 900 display, with VGA input. In this case we couldn't move the monitor's mainboard away, we could just enclose the electronic board insto a thick metal box attached to tha back of the monitor. The original plastic frame in this case could be reused because the LDVS cable was long enough to reach the board in its new position.
Of course the CCFL (Cold Cathode Fluorescent Lamp) that were the back light of the LCD module were removed completely, and alos the original internal power supply and the inverter. The back light was provided by LED strips designed for this purpose.
The electric power for the LED backlight, and for the LCD module and the controller board, are provided by separate circuits of a linear power supply with very low electromagnetic noise.
More information
Arrangement of this modified monitors
External power supply of this modified monitors
Gallery of modified LCD monitors with low EMF

Related pages